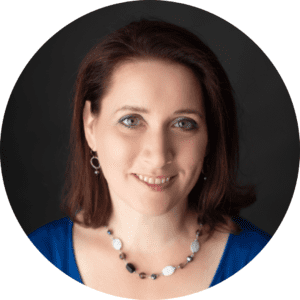 Owner and Chiropractor at Frederick Chiropractic Wellness Center
Dr. Deborah Morrone (aka "Dr. Deb") has been practicing in Frederick, MD since 2002.
She had always planned on a career in healthcare but chose Chiropractic because of its "whole person" and proactive approach to improving health, instead of focusing on managing symptoms with medication and surgery. She experienced this personally when she first saw a chiropractor for a shoulder injury when in college. One of the "side effects" of her treatment was a significant improvement in the migraines she had experienced since childhood.
She enjoys taking care of people of all ages and getting to know as much about their unique concerns so they can work together to get and keep them as healthy and active as possible. She loves working with people who take an active role in improving their health, and believes in a "team approach" to healthcare, collaborating with other members of her patient's healthcare team to help achieve their goals.
She loves studying current research and learning new healing methods in order to provide the best advice and options to her patients. Many of her educational pursuits have been guided by her own "dramas and traumas." Many of the techniques she uses with her patients have been chosen based on her personal experiences with illness and injuries, and finding ways to keep herself healthy! Some of her favorite topics include anatomy, neurology, nutrition, rehabilitation, and stress management. Basically, she enjoys studying anything that is attached to and controlled by the brain.
As a lifelong nerd, she enjoys reading and traveling to explore new ideas and places. These days, she makes a point of finding ways to combine her nerdy love of continuing education and volunteer work with traveling to interesting places.
One of these ways is her involvement with ChiroMission, Inc. Since her first trip in 2009, she has helped organize over a dozen trips bringing chiropractors and volunteers to the Dominican Republic, Haiti, St. Vincent, and the Grenadines. In addition to providing free chiropractic care, they raise funds to support healthcare, education, and housing. She was also very fortunate to travel to Kenya in 2014 on behalf of the Fredericktowne Rotary to facilitate and oversee a water well project their club co-sponsored in the village of Oltorotua.
EDUCATION:
Palmer College of Chiropractic, Davenport, IA
Hiram College, B.A. in Biology
Professional and Community Associations:
Fredericktowne Rotary – Past President (2012)
ChiroMission – Board of Directors (2012 – Present)
American Chiropractic Association
Maryland Chiropractic Association
Woman to Woman Mentoring
Women's Business Network of Frederick