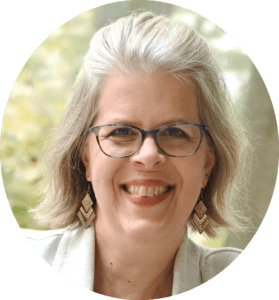 Owner and Chief Compassionate Asskicker (CCA)
Who put your Inner Assholes in control? Whether it was your parents, teachers, society, biology, or your great aunt Betty Busybody, it's time for your Inner CEO to step up and take charge!
From a perspective soaked in experience and insight with a splash of sass and salty language, Lynn Dutrow takes you on a journey of transforming your Inner Assholes (like Anxiety, Voice of Doubt, Inner Critic, and Impostor) into Allies who stop protecting you from all the things that aren't actually threatening you. They only feel that way! What is the point of your success, in life and business, if you can't actually enjoy it? Negate the naysaying and pushing to the point of exhaustion that comes from inside your own head. Dive deep into these waters of wisdom, wit, and words where getting ALIGNED makes you feel like the winner in a game you may not even have realized you were playing!
Lynn Dutrow is a Licensed Clinical Professional Counselor, Author, and Compassionate AssKicker with a background in psychology, education, coaching, and motorcycle sales (a story for another book). Lynn specializes in supporting The Responsible Rebels* to do less, be more, and enjoy their success with less stress.
*brave small business owners, empathic entrepreneurs, and purpose fueled professionals