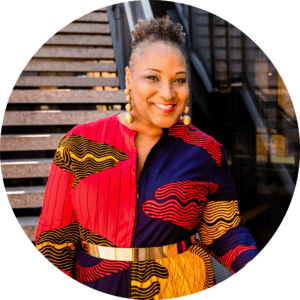 CEO of Perfect Pitches by Precious, LLC
Want to learn how to take your sales, investor, or elevator pitches from trash to straight CASH? Or have your prospects throwing money at you every time you open your mouth? Then, it's time to learn how to convert conversations into currency with the Pitch Queen, Precious L. Williams. Her company, Perfect Pitches by Precious, teaches you the tools and tenacity to pitch with power, sell with storytelling, and develop a masterful mindset for communication. It's time for you to learn how to #SlayAllCompetition.
Precious busts norms and shifts perspectives to help teams own their awesome and bring out their "wow" factor. Your leaders and teams will up their game — on their terms — in order to develop the cunning, clarity, and confidence that's been inside them all along.
What's more, they'll get unstuck and discover a renewed and refreshed energy to own the mindset of the pitch in a way they never thought possible. If you're ready to go from milquetoast to memorable, attracting and captivating your prospects while closing the sale in an authentic way, it's time to #pitchforprofit. And you can bet, you're going to have fun doing it!
Precious L. Williams is a 13-time national elevator pitch champion. She has also been featured on "Shark Tank," CNN, Wall Street Journal, Forbes Magazine, Black Enterprise Magazine, Essence Magazine, the movie "LEAP." Her current clients include Microsoft, LinkedIn, Google, NBCUniversal, Federal Reserve Bank, Intuit Quickbooks, Yelp, Harvard University, and more. Precious is a dynamic international professional speaker, effective corporate trainer and 4X 1 bestselling author.